Table of Contents
Installation Theme
Installation Via WordPress Admin area
Log into your WordPress admin area.
Go to Dashboard >> Appearance >> Themes.
Click on Add New Theme button at top.
Installation Using FTP
Download hill-tech.zip
Extract Zip file.
Using your FTP program, upload the non-zipped theme folder into the "/wp-content/themes/" folder on your server.
Go to Dashboard » Appearance » Themes and find Hill Tech theme from list
Click on Activate to active Hill Tech theme
How to Import Demo Data ?
Hill Tech Theme Install after admin notice to call
Get Started on click Import Demo Data.

How to Install Recommended Plugin?
Go to Appearance> Install Plugins.
Click Install to install the plugins.
Click Activate to activate the plugins.
Create a new menu
Go to Dashboard >> Appearance >> Menus.
Click on create a new menu as show in below image.
Enter menu name and click on Create Menu as shown in below image.
Header Options

Logo
Go to Dashboard >> Appearance >> Customize >> Site Identity

Header Layout Setting
Go to Dashboard >> Appearance >> Customize >> Header >> Header Layout Setting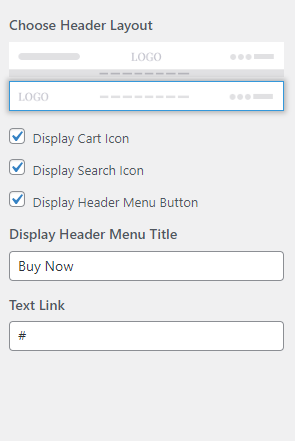 Header Color
Go to Dashboard >> Appearance >> Customize >> Header >> Header Color

Top Bar
Go to Dashboard >> Appearance >> Customize >> Header >> Top Bar

Sticky Header
Go to Dashboard >> Appearance >> Customize >> Header >> Sticky Header

Social Media Icons
Go to Dashboard >> Appearance >> Customize >> Header >> Social Media Icons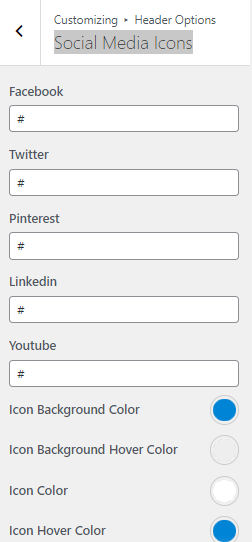 Global Options

Fonts & Typography
Go to Dashboard >> Appearance >> Customize >> Global Options >> Fonts & Typography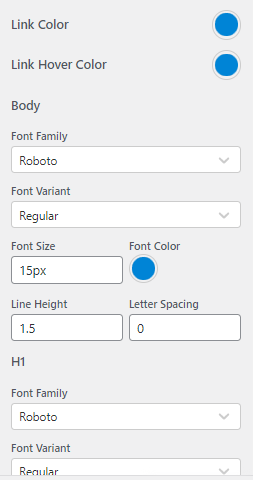 Container
Go to Dashboard >> Appearance >> Customize >> Global Options >> Container

Blog Layout
Go to Dashboard >> Appearance >> Customize >> Global Options >> Blog Layout

Scroll To Top
Go to Dashboard >> Appearance >> Customize >> Global Options >> Scroll To Top

Breadcrumb Options
Go to Dashboard >> Appearance >> Customize >> Global Options >> Breadcrumb Options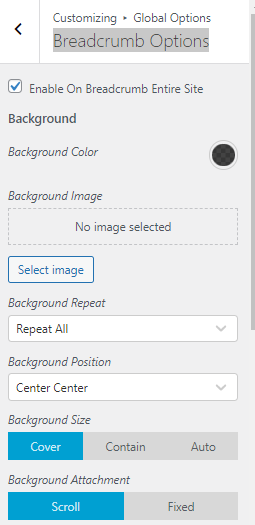 Buttons Options
Go to Dashboard >> Appearance >> Customize >> Global Options >> Buttons Options

Front Section Hide/Show
Go to Dashboard >> Appearance >> Customize >> Global Options >> Front Section Hide/Show
Front Page Options

Banner
Go to Dashboard >> Appearance >> Customize >> Front Page Options >> Banner

Service
Go to Dashboard >> Appearance >> Customize >> Front Page Options >> Service

About Us
Go to Dashboard >> Appearance >> Customize >> Front Page Options >> About Us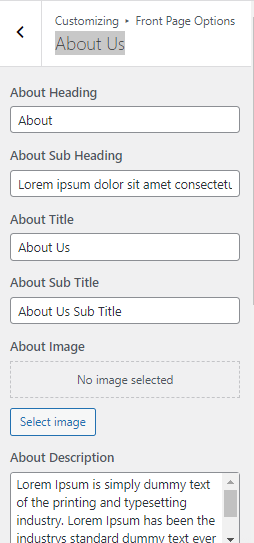 Gallery
Go to Dashboard >> Appearance >> Customize >> Front Page Options >> Gallery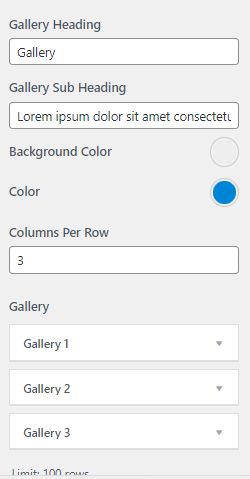 Team
Go to Dashboard >> Appearance >> Customize >> Front Page Options >> Team

Testimonial
Go to Dashboard >> Appearance >> Customize >> Front Page Options >> Testimonial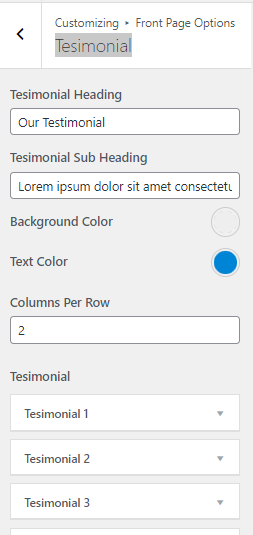 Sponsors
Go to Dashboard >> Appearance >> Customize >> Front Page Options >> Sponsors
Sidebar Options

Posts Sidebar
Go to Dashboard >> Appearance >> Customize >> Front Page Options >> Posts Sidebar